Sulky Fabri Solvy washaway stabilizer 51 cm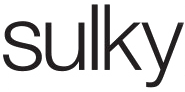 Tax included
- delivery time based on your residence
This unique product has the firmness and feel of fabric thus allowing a multitude of possible applications. You will fall in love with its non-woven strength and quality for computer embroidery, cut-work, lace making and applique. It has the firmness of fabric but it washes away.
Create an account and join to our cumulative discounts program. Spend at least zł150.00 and get 3.00% discount.
Product Details
Country of origin

USA

Usage

fabrics

Thickness

gruby

Permanent or temporary

temporary

Removal method

water soluble

Kod producenta

407-25
407-25
You might also like
Stabilizers
Sulky of America
NOT-751-25
Stabilizers
Sulky of America
NOT-457-02
Works just the same as Fabri Solvy with a self stick back, accessed by removing a release sheet. It holds items in place for hoopless & reversible embroidery. With no paper component, it washes away quickly & completely. Printable using your ink jet or bubble jet printer.
12 other products in the same category:
Customers who bought this product also bought: