Sticky Plus Self-Adhesive Tear-Away Stabilizer White 22 1/2in x 36in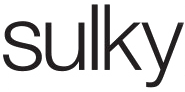 Small items can embroidered without basting them to the stabilizer, just finger press them to the Sticky Plus. Make ready-to-wear easier to embroider on areas like cuffs, collars, pockets and socks, just press them onto the Sticky and embroider without any additional preparation.
Create an account and join to our cumulative discounts program. Spend at least zł150.00 and get 3.00% discount.
Product Details
Country of origin

USA

Usage

fabrics

Permanent or temporary

temporary

Removal method

tear away

Kod producenta

551-01
551-01
12 other products in the same category:
Customers who bought this product also bought: