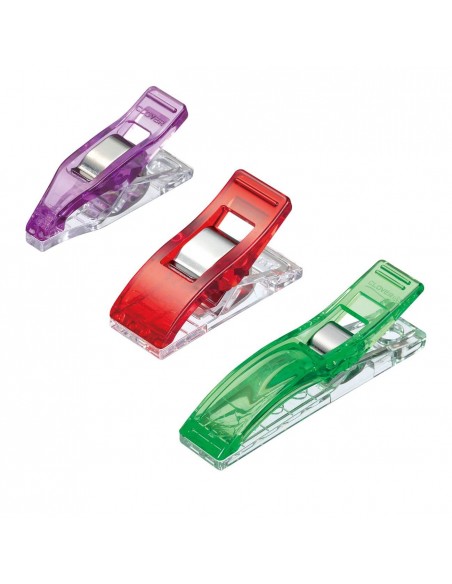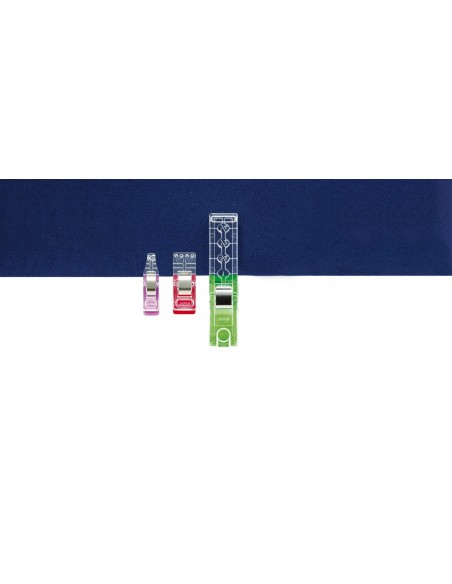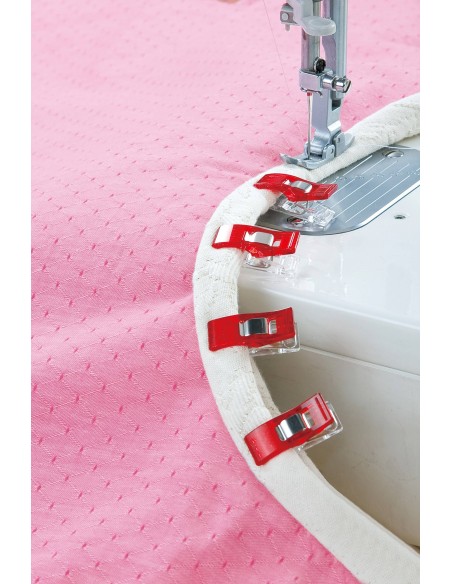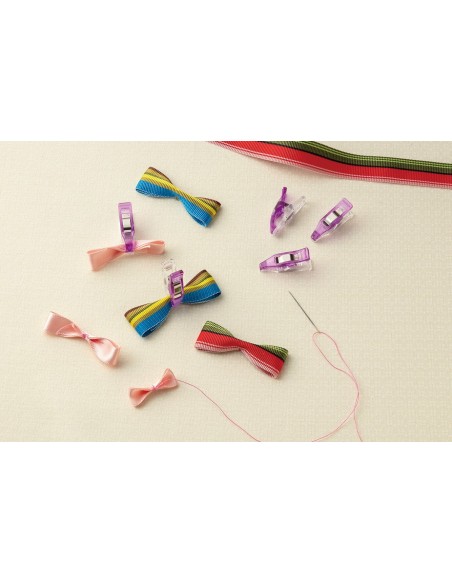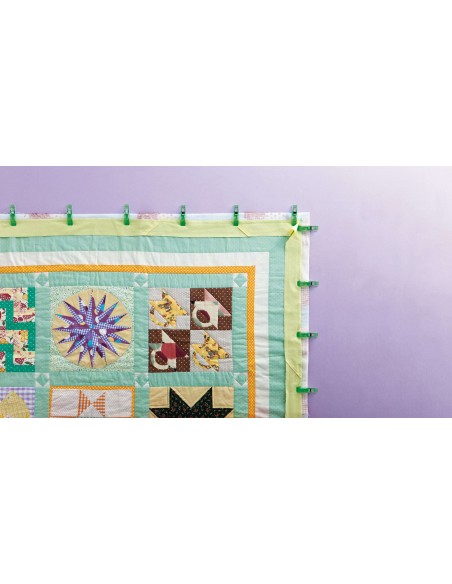 Wonder Clips Variety Pack 26pc

Great holding capacity for many crafts with a wide opening, guide scale and flat back. Clip opens wide to hold layers of fabrics and the base is flat for easy feeding to the presser foot.
- Great alternative to pins, especially when working with vinyls, piles and heavy weight fabrics
- Holds layered sections of sewing projects such as, handle connectors to handbags, piping, etc. without distortion
- Holds quilt binding while sewing
- Easy to see on your work and easy to find when dropped
- Works well with sergers
Color: Assorted
Made of: Plastic and Metal
Use: Fabric Clip
Included: 10 classic, 10 mini, and 6 jumbo clips
Create an account and join to our cumulative discounts program. Spend at least zł150.00 and get 3.00% discount.
Product Details
Country of origin

Japonia

Kod producenta

3190CV
12 other products in the same category: